---
---
Weekly giveaways and special offers

Active social media presence

Wide selection of CS:GO skins
---
---
Big welcome bonus package

Well-optimized mobile version

No limit on how much you can deposit or withdraw
---
---
HD streams for live matches

Easy and quick registration process

Mobile-optimized platform and Android app
---
---
Chance to win CSGO skins

Exciting unboxing experience for cases

Easy and convenient withdrawal process
---
---
Diverse and interactive event formats

0% fees on deposits and withdrawals

Regular updates and new event releases
---
---
Convenient integration with Steam accounts

Multilingual support and international accessibility

Fast and convenient deposit/withdrawal process
---
---
Live betting and live streaming options

Attractive odds and competitive markets
---
---
Virtual item trading marketplace

Advanced game tech and fintech features

Secure transactions on the blockchain
---
---
Pre-match and live betting options

Generous promotions and bonuses

Statistics Center
---
---
Multiple gambling options

Bonuses and promotions for users
From 44 number of CSGO teams from around the world participating in the CSGO ESL Pro League Season 17, the battle is taking place on an exciting new stage. The CSGO EPL's new conference stage made its debut during S15 and continued and improved until this season.
Only a total of 32 teams will compete in the Group Stages. Eleven (11) teams from different regional conferences, three (3) team winners from CSGO ESL Challenger tournaments, three (3) teams from the CSGO ESL World Ranking, and fifteen (15) CSGO permanent partner teams for the EPL.
The final round of the events of the tournament, which will take place in Malta, will feature the thirty-two (32) CSGO teams competing for the $850,000 prize pool and a spot for CSGO IEM Cologne 2023.
Participants and Teams Involved
If you're a fan of Counter-Strike: Global Offensive, a gambler, or just a casual viewer, you'd want to watch the following teams play in the forthcoming ESL Pro League Season 17. The list of 32 teams vying for a spot in the Group Stage is shown below, along with their most recent roster:
Group A
| # | Seeding | Team | Roster |
| --- | --- | --- | --- |
| 1 | CSGO ESL Challenger Rotterdam | Outsiders | Qikert, Jame, FL1T, fame, KaiR0N-, dastan |
| 2 | Asian Conference | IHC Esports | bLitz, Techno4k, Bar4k, sk0R, ANNIHILATION, maaRaa |
| 3 | North American Conference | MIBR | exit, Tuurtle, brnz4n, HEN1, insani, BIT |
| 4 | Permanent Partner Team | Fnatic | KRIMZ, mezii, nicoodoz, roeJ, FASHR, keita |
| 5 | ESL World Ranking | Cloud9 | Nafany, sh1ro, Ax1Le, HObbit, buster, groove |
| 6 | Permanent Partner Team | Evil Geniuses | Brehze, autimatic, HexT, neaLaN, wiz, Vorborg |
| 7 | Permanent Partner Team | G2 Esports | huNter-, NiKo, m0NESY, jks, HooXi, Swani |
| 8 | European Conference | Eternal Fire | XANTARES, imoRR, xfl0ud, Calyx, MAJ3R, Fabre |
Group B
| # | Seeding | Team | Roster |
| --- | --- | --- | --- |
| 9 | Permanent Partner Team | Heroic | stavn, cadiaN, TeSeS, sjuush, Jabbi, Xizt |
| 10 | CSGO ESL Challenger Valencia | Movistar Riders | mopoz, ALEX, dav1g, Martinez, sausol, bladE |
| 11 | Permanent Partner Team | BIG | tabseN, syrsoN, faveN, Krimbo, k1to, gob b |
| 12 | Permanent Partner Team | Complexity | JT, FaNg, floppy, Grim, hallzerk, T.c |
| 13 | South America Conference | Imperial Esports | FalleN, boltz, VINI, chelo, JOTA, zakk |
| 14 | Permanent Partner Team | FURIA Esports | yuurih, arT, KSCERATO, drop, saffee, guerri |
| 15 | European Conference | SAW | JUST, MUTiRiS, rmn, ewjerkz, story, arki |
| 16 | Permanent Partner Team | MOUZ | frozen, dexter, torzsi, JDC, xertioN, sycrone |
Group C
| # | Seeding | Team | Roster |
| --- | --- | --- | --- |
| 17 | Permanent Partner Team | FaZe Clan | rain, broky, Twistzz, karrigan, ropz, RobbaN |
| 18 | Oceanic Conference | Rooster | chelleos, asap, TjP, ADK, nettik |
| 19 | CSGO ESL Challenger Melbourne | paiN Gaming | biguzera, hardzao, NEKIZ, zevy, skullz, rikz |
| 20 | Permanent Partner Team | Ninjas in Pyjamas (NIP) | REZ, Brollan, Aleksib, headtr1ck, k0nfig, djL |
| 21 | ESL World Ranking | OG | flameZ, NEOFRAG, F1KU, degster, niko, ruggah |
| 22 | South America Conference | 00 Nation | coldzera, TACO, latto, dumau, nqz, cky |
| 23 | Oceanic Conference | Grayhound | Sico, INS, aliStair, Liazz |
| 24 | Permanent Partner Team | Team Vitality | apEX, ZywOo, dupreeh, Magisk, Spinx, zonic |
Group D
| # | Seeding | Team | Roster |
| --- | --- | --- | --- |
| 25 | Permanent Partner Team | Team Liquid | EliGE, NAF, oSee, nitro, YEKINDAR, daps |
| 26 | Asia Conference | Rare Atom | advent, kaze, JamYoung, Mercury, Moseyuh, k4Mi |
| 27 | North America Conference | ATK | MisteM, b0denmaster, Swisher, djay, Pluto, sprayxd |
| 28 | Permanent Partner Team | ENCE | Snappi, dycha, maden, SunPayus, Nertz, sAw |
| 29 | ESL World Ranking | Team Spirit | chopper, magixx, Patsi, s1ren, w0nderful, hally |
| 30 | Permanent Partner Team | Astralis | Xp9x, gla1ve, blameF, dev1ce, Buzz, casle |
| 31 | European Conference | forZe | Jerry, zorte, shalfey, Krad, r3salt, Fierce |
| 32 | Permanent Partner Team | Natus Vincere | s1mple, electroNic, Perfecto, b1t, npl, B1ad3 |
Live Bets on CS:GO
13:00 UTC
04/10/2023
CCT South America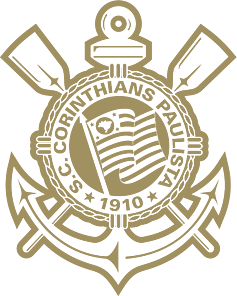 Corinthians
VS

Boca Juniors
15:00 UTC
04/10/2023
CCT East Europe: Qualifier
CCT East Europe: Qualifier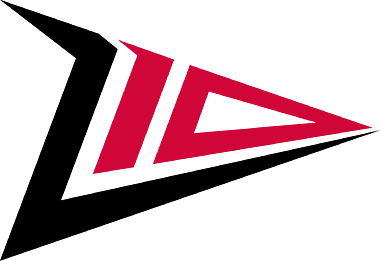 Zero Tenacity
VS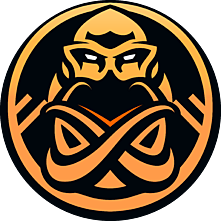 ENCE Academy
15:25 UTC
04/10/2023
BLAST Premier: Fall European Showdown 2023
BLAST Premier: Fall European Showdown 2023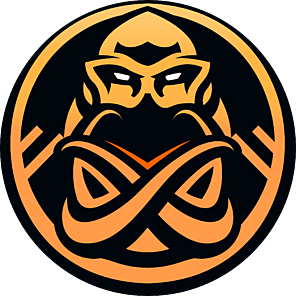 ENCE
VS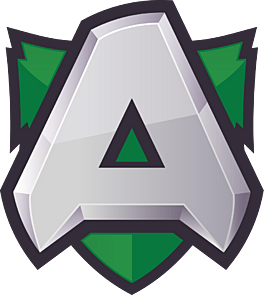 Alliance
15:30 UTC
04/10/2023
Ultras League
Family Esports
VS
Marabu Team
15:30 UTC
04/10/2023
Tip Cup Prague Fall 2023
Entropiq Future
VS

UNITY Esports
15:35 UTC
04/10/2023
Eternity League

Team Boohoo
VS
Fly esports
16:05 UTC
04/10/2023
ESL Challenger Jonköping 2023: European Open Qualifier
ESL Challenger Jonköping 2023: European Open Qualifier
Hawks
VS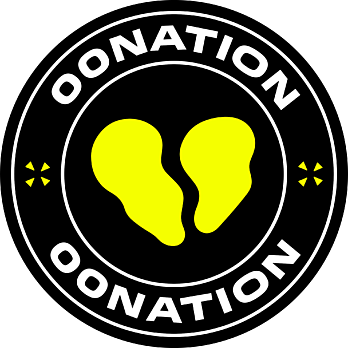 00 Nation
Schedule and Format of ESL Pro League Season 17
CS-GO Pro League S17 Schedule
The Group Stage will run from February 22 to March 19, 2023
The Playoff Stage will be on March 21 to 26, 2023
CS-GO Pro League S17 Format
Group Stage:
Four CSGO triple-elimination format groups

Eight teams make up each group.
All games are Best of 3

Each group's top four CSGO teams advance to the playoffs:

Winners of the group stage move on to the quarterfinals.
The Round of 12 is reached by the Group Stage Runners-Up as the High Seeds
Teams who finished third in the group stage progress as high seeds to the Round of 16
Teams who finished fourth in the group stage progress as low seeds to the Round of 16
Playoffs
Single-Elimination bracket
All matches are Bo3 except Grand Final
The Grand Final is Bo5
Prizes and Awards at ESL Pro League Season 17
The 850,000 USD will be spread among the CSGO teams below:
| Place | USD Distribution | Qualifies To |
| --- | --- | --- |
| 1st | 200,000 USD | IEM Cologne 2023 |
| 2nd | 90,000 USD | |
| 3rd – 4th | 50,000 USD | |
| 5th – 8th | 35,000 USD | |
| 9th – 12th | 25,000 USD | |
| 13th – 16th | 20,000 USD | |
| 17th – 20th | 15,000 USD | |
| 21st – 24th | 8,000 USD | |
| 25th – 28th | 8,000 USD | |
| 29th – 32nd | 4,000 USD | |
Where to Watch ESL Pro League Season 17
There are a lot of options for fans and enthusiasts to watch the upcoming CSGO ESL Pro League Season 17, anyone can visit the following links provided below as they are the authorized CSGO channels to broadcast this CSGO tournament:
https://www.twitch.tv/ESL_CSGO | https://www.youtube.com/ESLCS